Welcome to Cayley Engineering UK Limited subsidiary of Cayley Aerospace Inc (USA),Federal US Government Contractor

Premier Chartered Engineer Certificate (CE) Corporation and approved by DGFT Government of India as Pre Shipment Inspection agency (PSI) dated 18th May 2015 Annexure-B to Public Notice. 12/2015-20 Appendix 2-H
Chartered Engineers Certificate for Used Machinery Exported to India
Cayley Engineering UK Limited is based in Coventry ,England is Chartered Engineering Corporation led by Engineering Council-UK licensed Chartered Engineer and European Professional Engineer with FEANI,Brussels.Premier Corporation with Accreditation in Australia and North America.Cayley Engineering UK Ltd provide Chartered Engineer Certificate for all major Engineering items in diverse Engineering disciplines ranging from medical devices,mechanical equipments,X ray machines,Textile Mills,Aerospace products,Automobile products,Mechanical and Elecrtical Equipments.Our CEng Certificate bears the mark and Logo of Global Accreditation .Cayley Engineering UK Ltd is only CEng group which has its own Accreditation in all major countries of world,whether its USA,UK,Australia,Canada,APEC Countries,China,Japan,Korea,Singapore,Malaysia it has been recognized as Global Leader in Engineering Program and Certifications.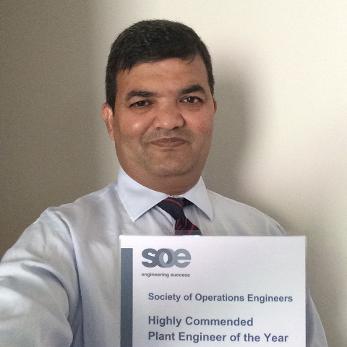 SOE PLANT ENGINEER OF THE YEAR AWARD 2015 Highly Commended- Eur Ing. Bishnujee Singh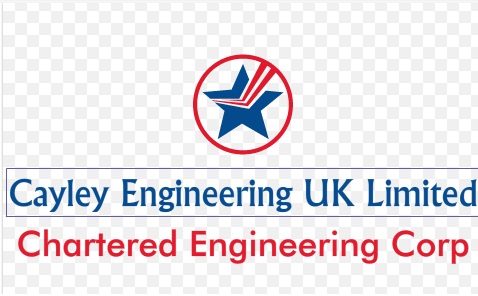 Cayley Engineering UK Limited has launched its operation in United Kingdom after terrific success and growth in United States and customers has been impressed and loyal Patron of the Group.Our Growth has been due to our several Loyal Customers & Corporations who have been the source of Inspiration for Cayley Engineering UK Ltd.Cayley Engineering UK Limited Leadership has been Recognized as Fellow of Engineers Australia in Oct 2009 for Contribution to Engineering Profession in Australia and Engineering Leadership.
CAYLEY ENGINEERING UK LTD
President
Phone:08447744618 Fax:0704 308 8207
Email:bishnujee.singh@cayleyengineering.co.uk Email:info@chartered-engineer.co.uk
USA Office:
CAYLEY AEROSPACE INC
Add:18830 38th Ave W , Lynnwood,Washington,98037,USA Tel:+1-425-233-0440 Email:bishnujee.singh@cayleyaerospace.org Email:info@cayleyaerospace.com Email:bishnujee.singh@cayleyaerospace.com

Chartered Engineer Certificate ,Pre Shipment Inspection,CE Marking, Aircraft Appraisals & Valuation Services
Cayley Engineering UK Limited has been providing CE Certification Services in multi discipline in Engineering and serving customers in UK,European Union while Head Office based in Seattle,Washington has been recognized in USA as one of Premier CE Certification Corporation providing Excellent service to its customers Globally.
Our team has experience dealing with customers from all continents and we have served in UK,Europe,Middle East,Australia besides in USA,Canada and South America.

Quality and Excellence is Whole mark of the Cayley Engineering UK Limited.We take pride in your deliverable and always there to serve 24/7.

Major Services of Cayley Engineering UK Ltd

Chartered Engineer Certification

Pre Shipment Inspection

CE Marking
Engineering Testing

Engineering Design Verification
Aircraft Appraisals & Valuation Service (Cayley Engineering UK Ltd is Approved by Institution of Valuers)