Cayley Engineering UK Limited is based in Coventry ,England is Chartered Engineering Corporation led by Engineering Council-UK licensed Chartered Engineer and European Professional Engineer with FEANI,Brussels.Premier Corporation with Accreditation in Australia and North America.
Cayley Engineering UK Limited is led by President Eur Ing (European Professional Engineer) Bishnujee Singh who happens to be Chartered Engineer with Engineering Council-UK and has been awarded as Fellow of Engineers Australia in Oct 2009 for contribution to Engineers Australia and growth and development of Engineering Profession in Australia & Globally.
Recognized as Modern Day Technology Leader Award Winner 2011 and 2010 is one of highly Acclaimed Engineering Leader in Industry.
Mr.Singh has been conferred with Legacy Award 2011 by MIRS WOC & BEYA in Florida ,USA on June 2011.
Mr.Singh is Chartered Professional Engineer with Engineers Australia and Professional Engineer (PE) with NPER besides being APEC Engineer on APEC Register & Int PE (Aust).Mr.Singh is First Ever Aerospace Engineer to be awarded with Chartered Scientist by Royal Aeronautical Society with Science Council-UK and is first of 3 Aerospace Engineer to be conferred same.Mr.Singh is Chartered Physicist with Institute of Physics,UK and also Chartered Mathematician with Institute of Mathematics & its Application,UK.Mr.Singh has the distinction of being First Ever Indian Engineer to be award with EUR ING (European Profession Engineer) Award from FEANI,Brussels.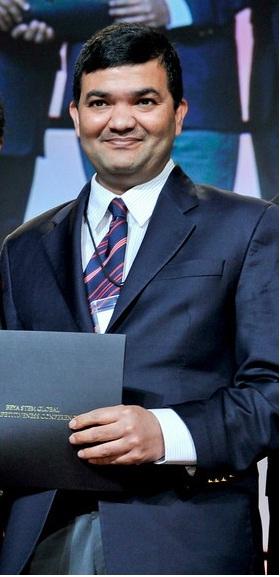 Cayley Engineering UK Limited President Eur Ing Bishnujee Singh receiving Science Spectrum Trail Blazer Award at BEYA STEM Conference from Dean of US Colleges,Lockheed Martin Corporation,Career Communication Group at Pennsylvania,USA on Feb 16,2012