Chartered Engineer Certificate ,Pre Shipment Inspection,CE Marking,Aircraft Appraisals & Valuation Services

In many countries, professional engineers are called Chartered Engineers. The details of registration vary from country to country. In UK Chartered Engineer are Professional Engineering MSc Graduates with 7 years experience.
Chartered Engineers are usually degree-qualified and have spent at least 7 years in professional practice. Engineering Council-UK carries out its own Professional Interview & Presentation process about Papers submission before CEng license is Conferred to MSc Engineering Graduates from UK Accredited University
We provide the chartered engineering services in new projects like valuation of plant & machinery, Energy Audit etc.We also do carry out Pre Shipment Inspection,CE Marking for multi discipline Engineering equipments.
As a qualified Professionals and Independent Chartered Engineers, we have specialized in the field of issuing certificates as required by companies in the Export - Import and License work.Eur Ing Bishnujee Singh is Licensed with Engineering Council-UK as Registered Chartered Engineer and European Engineer with FEANI ,Brussels.Mr.Singh is MSc Advance Engineering Graduate from Sheffield Hallam University in UK and also Graduate of Royal Aeronautical Society,London.Mr.Singh is also Fellow of Engineers Australia as well as CPEng (Chartered Professional Engineer) with Engineers Australia.Mr Singh is also registered as APEC Engineer on APEC Register and Int PE (Aust) besides being Professional Engineer (PE) on NPER Register.
Some of the applications include certification of advance license Application, EPCG License Application, Duty Drawback Statements, Consumption Certificates, Utilization Certificates, Wastage Certificates, Manufacturing Process Certificates, Certificates required by Customs, Banks and Financial Institutions.

The Technical Report is a common written form us, which communicate our findings for a given project. Each Technical Report should have a focused topic that is developed logically along some clearly identified perspective.
The major components of a Technical Report are title, author information, informative abstract, body, acknowledgments, references, keywords, and appendices. Typically, the body is organized into four sections: motivation, methods, results, and discussion. This document offers advice and specifications for projects.
Cayley Engineering UK Limited is the service provider of Consultancy and Technical Report for future development work of a Project. This service includes project reports, viability reports etc.
We have done various studies like Viability Study Report, Depreciation Study Report and Techno-economical Study Report etc.
While making a technical report we consider different parameters like Construction Policies, Government Policies and Support, Financial Structure, Infrastructure Management, Time Management, Manpower Management and all other related parametric quantity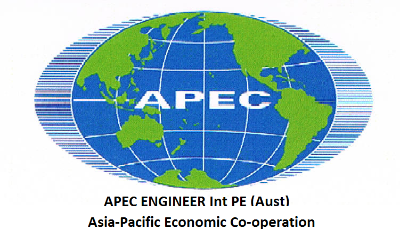 CE-Marking - Certificate of Conformity Europe
The Objective
The Certificate of Conformity Europe (CE Mark) is a mark to indicate that the product to which it is affixed is in conformance with EU Product Safety Directives. These EU Directives apply to all products that are to be put into service for the first time inside the European Economic Area.
The Solution


The CE consultants at Cayley Engineering UK Limited know exactly what is necessary and what is not required in order to attain the Certificate of Conformity for Europe for your industrial products. Many issues arise before you can use the CE Mark, such as which EU Directives and standards are applicable, who is responsible for what, is a Notified Body required, how safe are the industrial products, what manuals are needed, how can we safeguard industrial machines, etc.
Why Cayley Engineering UK Limited?


Cayley Engineering has complete knowledge and expertise, is an international organization and has long-term testing experience to help you to attain the Certificate of Conformity for Europe for your industrial products. From the preliminary investigation and interpreting of directives up to and including the application of the CE Marking, Cayley Engineering Industrial Services is your ideal partner.
Our Services for CE-Marking, Certificate of Conformity for Europe

Cayley Engineering can assist during the whole process of obtaining your CE Marking or just a certain part of it. We offer concrete, practical suggestions, as well as advice and guidance.

Profit from our expertise in CE-Marking for Industrial Products as follows:
Mechanical Pressure equipment

Lifts

Electrical Installations;

New Machinery and

Used Machinery.